Who: Caitlan Carver (yoga teacher & reiki master with Ben Van Bemmel)

When: October 10-15, 2018

What: Get ready for a powerful week of personal transformation

Our Costa Rica Yoga Retreat is a sacred space where holistic wellness, yoga, meditation, spiritual coaching and reiki come together throughout a 6-day series of hands on workshops, classes and cultural experiences.

Explore your sense of self, heal your past, learn about the yoga culture & philosophy and cultivate a yogi lifestyle.

Caitlan has created a retreat program that guides you through an applied yoga lifestyle that provides small shifts for radical change. Awaken to the ocean of knowledge that is yoga...

Our guided retreat program will give you insight and expansion into traditional Hatha yoga, Iyengar Yoga, Ashtanga yoga, Yin Yoga, Kundalini yoga & Vinyasa yoga.

Our group workshops and healing ceremonies provide a sense of tradition to honour the self and your journey. You will enjoy a like-minded and supportive community, homemade vegetarian family clean recipes, rejuvenating yoga, and the cleansing energy of the jungle, open ocean & misty air of Costa Rica.

Expect to return home with more clarity, a healthy detoxed body and a deep understanding of the traditional roots of yoga and all it has to offer your life both on and off of your mat.

This is a program that will continue to inspire your life long after you leave.

Where: Mal Paìs, Costa Rica

Investment: Deposit $500.00 to reserve your room.

Personal investment: $1200.00 USD: We Have 1 spot Left.

Shared rooms and private rooms available with separate bathrooms.

We would rather you deposit directly though our coordinator, so please contact us to make arrangement and to see if this is the right yoga retreat for you caitlancarver@gmail.com.

We look forward to greeting you at the doors of our beautiful retreat villa in Malpais, Costa Rica with a glass of guava juice & coconut water!

Payment plans are available, coordinator can help you with flights.
Please bring a yoga mat. Nearest airport is Tambor. Please fly into San Jose and then go to flysansa.com to book flight into Tambor where we will pick you up Oct 10 at 2 PM.
Call me at 647 770 7140 if needed or email at caitlancarver@gmail.com. You will need a passport to travel. Please check your Visa requirements from where you're travelling from.
Our luxurious private villa is the perfect escape for those who wish to experience the essence of Costa Rica at its finest. Blending rustic charm with fantastic amenities and a colorful tropical style, the villa is less then a minute walk away to one of the most beautiful beaches in Costa Rica! And just a few minutes drive from the booming surf town of Santa Teresa, and yet secluded enough to offer you total tranquility during your vacation.
Surrounded by lush green jungle and wild gardens, it includes 6 bedrooms, 5 bathrooms, a fully stocked guest kitchen, comfortable living room with flat screen smart TV, private swimming poo, BBQ area, Dining room, pool table and much more..
Our spacious suites throughout the villa are all fully air-conditioned with private baths and hot water, each decorated in a unique style inspired by the nearby tropical forest, the ocean, Costa Rica, Cuba and Mexico.
Linens, towels and daily housekeeping are included. Excellent wifi is available throughout the rooms and common areas of the lodge. and filtered drinking water is always available at no charge.
The multilingual staff at Havana Lodge are happy to provide information on the best sights and activities in the surrounding area. Yoga, surf lessons and surf trips, horseback riding, hiking, ATV tours and fishing can be arranged by the tour desk, at no additional charge. We also offer spa treatments onsite, as well as private chef services, childcare, additional housekeeping, airport shuttle, storage and dry cleaning.
Relax and let the hours slip away at our lagoon-like infinity pool, surrounded by wild tropical gardens. Watch the colorful birds, playful monkeys and iguanas from your hammock and breathe in the fresh ocean air. Enjoy a sunset barbecue with friends or make dinner in our fully equipped guest kitchen. We are just a 5 minute drive from the bustling town of Santa Teresa, where you can find supermarkets, world-class surfing, boutique shops and an international dining scene. Our lush mountainside location is on the edge of Cabo Blanco Natural Reserve, home to exotic animals and a secluded white sand beach.
Located in the lush southwestern corner of the Nicoya Peninsula, the laid-back neighborhood of Mal Pais is one of Costa Rica's top destinations for unspoiled nature and world-class waves. Just minutes from the booming surf town of Santa Teresa, this quiet village spread along a rambling costal road feels like it's a million miles away from everything. Five minutes north of Havana Lodge is the "crossroads," where you can find banks, surf shops and restaurants, and the road leading to Santa Teresa. To the south of the property, the Mal Pais road ends at a local fishing hamlet and Cabo Blanco Nature Reserve.
I highly recommend a retreat with yoga teacher Caitlan Carver! The yoga retreat in Aruba was wonderful and relaxing. It was an amazing experience with lovely friends. I hope to see you soon and attend other retreats with you around the world! Namaste!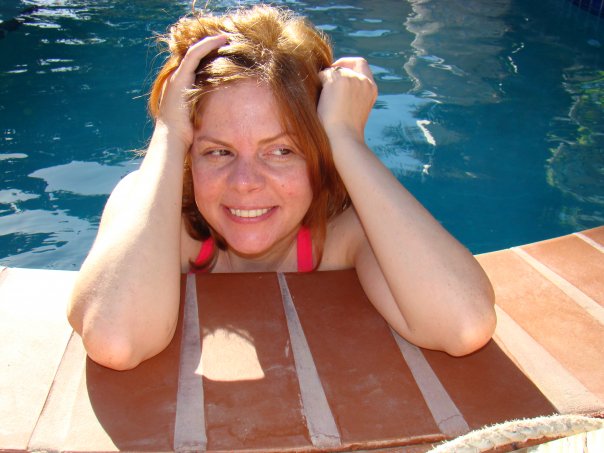 We had a great time at the retreat. A perfect Mother's day gift. Made me realize how important it is to connect with my loved ones and myself. So many times we are just busy superficially...and forget to really feel yourself. Thank you for the experience!
"I took a weekend retreat with Caitlan in Prince Edward County. I can't touch my toes and my wife practices yoga regularly. Yet Caitlan was able to push us both. She did a survey of various forms of yoga and hosted an incredible weekend. I would jump at the opportunity to do another retreat."
- John and Laura Hassell
WELCOME TO ANANDA YOGA RETREATS! WE ARE THRILLED YOU ARE LOOKING TO DIVE INTO ONE OF OUR ADVENTURES. OUR RETREATS ARE ANNOUNCED INDIVIDUALLY—SO CHOOSE THE RETREAT TAB OF YOUR CHOICE FOR ALL THE INFORMATION YOU NEED.
IF YOU HAVE QUESTIONS ABOUT OUR TRIPS & LOCATIONS PLEASE CONTACT US DIRECTLY! WE ARE A FRIENDLY BUNCH & WOULD LOVE TO CHAT.
If we feel this is the right retreat for you, then we will send you what room options we still have left available and registration payment link to make $500 deposit, to reserve your spot. Then remaining balance due on registration to receive current rate.
SUBMIT YOUR INFORMATION & WE WILL BE IN TOUCH SOON.
NAMASTE.